Videogame Developers from Córdoba set the trend at Big Festival 27-Jul-2017
27/07/2017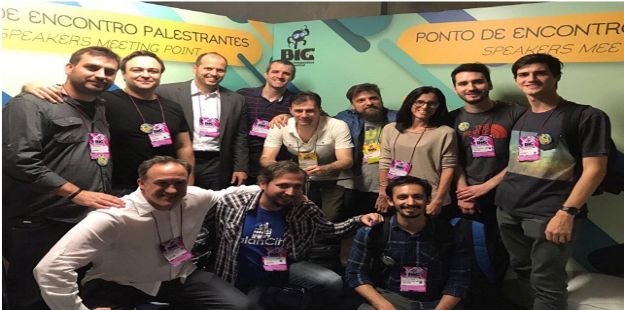 ProCórdoba Agency arranged for the participation of Cordobese companies at the 5th Big Festival Event, which took place in the city of São Paulo , Brazil.
Pilgrims Game Studio, Epic Llama and Souvegames were present at the most important international independent games event in Latin America. The festival's purpose is to strengthen independent production by enabling the exchange of experiences between developers from all around the world.
Besides, this 5th event, a proposal was made: for the festival to be a business center in Latin America for local and international developers, considering the festival's importance. It should be highlighted that Big Festival welcomed over 190 local and international speakers, apart from 18,000 visitors.
The companies took part in activities such as the Big Business Forum, a one-on-one matchmaking system and an exclusive meeting point where the companies were able to promote their business and arrange for future projects with counterparts from other countries.
Among the Cordobese companies that attended the event there is Pilgrims Game Studio, a young company devoted to the development of videogames for mobile platforms, and to the production of games, based on Argentine history, which seek to promote local culture. Manager Marcos Delgado shared his thoughts about the experience and said,
"It was incredible, for us, to participate in this festival. It is the first time the company has traveled to such a big event. It certainly lived up to our expectations. Our goal was to learn, and we were able to establish connections with international partners, with whom we are now in contact to strengthen our products and work together."
View all news